Sophos ranks #1 for endpoint protection by SE Labs
Sophos Intercept X Advanced achieved a 100% Total Accuracy Rating for enterprise endpoint protection and small business endpoint protection in the SE Labs endpoint protection test report (Jan - Mar 2021).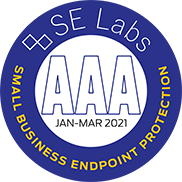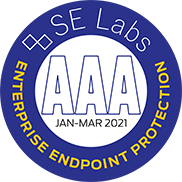 Awarded Best Small Business Endpoint:

2021 Annual Report
AAA Rated by SE Labs since April 2018
Sophos achieved a 100% Total Accuracy Rating from SE Labs for enterprise endpoint protection
Sophos achieved a 100% Total Accuracy Rating from SE Labs for small business endpoint protection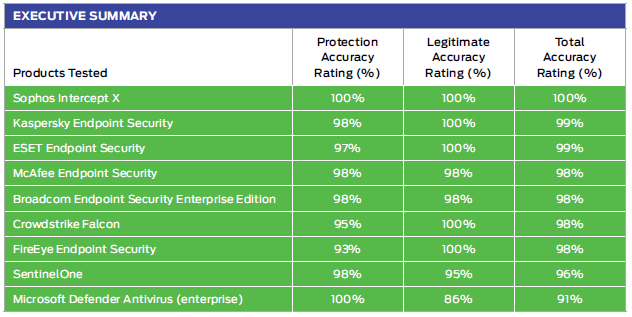 Source: SE Labs Enterprise Endpoint Protection Test January – March 2021
Next-Generation Anti-Exploit, Anti-Ransomware, and Root Cause Analysis
Stop Unknown Threats
Deep learning AI in Intercept X excels at detecting and blocking malware even when it hasn't been seen before. It does this by scrutinizing file attributes from hundreds of millions of samples to identify threats without the need for a signature.
Block Ransomware
Intercept X includes advanced anti-ransomware capabilities that detect and block the malicious encryption processes used in ransomware attacks. Files that have been encrypted will be rolled back to a safe state, minimizing any impact to business productivity.
Prevent Exploits
Anti-exploit technology stops the exploit techniques that attackers rely on to compromise devices, steal credentials and distribute malware. By stopping the techniques used throughout the attack chain Intercept X keeps your organization secure against file-less attacks and zero-day exploits.
Layered Defenses
In addition to powerful modern functionality, Intercept X also utilizes proven traditional techniques. Example features include application lockdown, web control, data loss prevention and signature-based malware detection. This combination of modern and traditional techniques reduces the attack surface, and provides the best defense in depth.
Synchronized Security
Sophos solutions work better together. For example, Intercept X and XG Firewall will share data to automatically isolate compromised devices while cleanup is performed, then return network access when the threat is neutralized. All without the need for admin intervention.
Sophos Intercept X employs a comprehensive, defense in depth approach to endpoint protection, rather than relying on one primary security technique. This layered approach combines modern and traditional techniques to stop the widest range of threats.
As Netpluz Asia is a pre-approved vendor of the SMEs GoDigital Programme by IMDA, SMEs can enjoy up to 80% grant support when you apply for Netpluz Asia Endpoint Protection Solution.

Anti-Ransomware and Anti-Malware
Ransomware file protection, automatic file recovery, and behavioural analysis to stop ransomware and boot record attacks.

Active Adversary Mitigations
Active adversary mitigation prevents persistence on machines, credential theft protection, and malicious traffic detection.

Exploit Prevention
Deny attackers by blocking the exploits and techniques used to distribute malware, steal credentials, and escape detection.

Deep Learning Technology
Artificial intelligence built into Intercept X that detects both known and unknown malware without relying on signatures.

Step 2
Request a quotation from Netpluz Asia by either of the following methods: